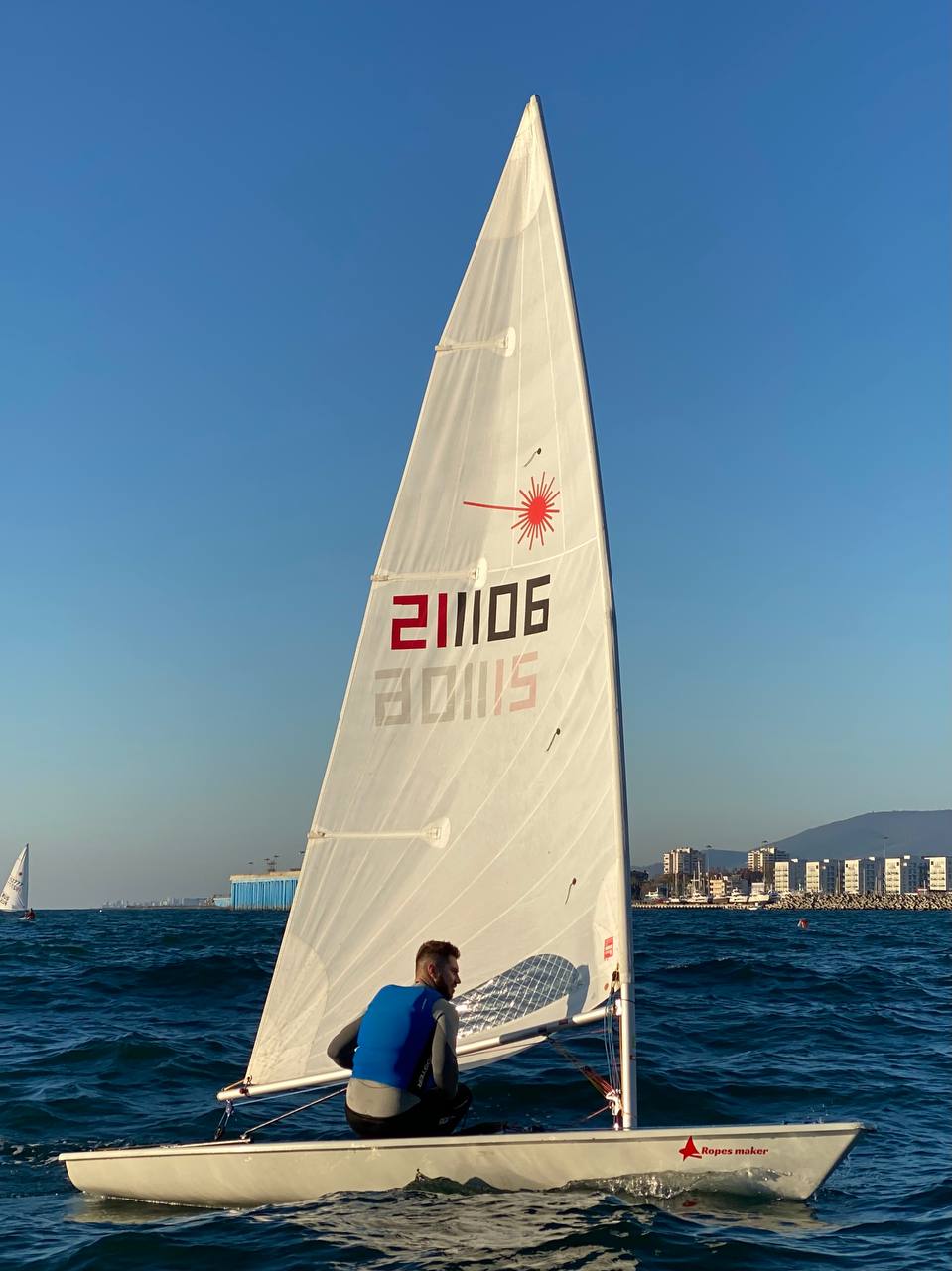 Hi! I am Nikita Koval and you are on my personal website. I am a researcher in the Kotlin team at JetBrains and lead a Concurrent Computing lab at JetBrains Research, working on a PhD in the field of concurrency at the same time. My primary research interests are concurrent data structures and algorithms, their verification, and practically applicable code analysis. Here you can find all the recent information about me and my projects.

I am passionate about outdoor activities, such as cycling, skiing, or hiking when not working. Yet, the true love is sailing on small sports boats — that's me on a laser on the right ⛵

Do not hesitate to drop me a line if we have an interesting topic to discuss!
---
News:
---
I am incredibly happy to have a chance to work with the following people:
Roman Elizarov (Kotlin team lead @ JetBrains – he supervises me in the industry)
Dan Alistarh (Professor @ IST Austria – he supervises me in academia)
Alexander Fedorov (Researcher @ JetBrains)
Maksim Zuev (Part-time Researcher @ JetBrains)
Dmitry Khalanskiy (Part-time Researcher @ JetBrains)
Maria Sokolova (Part-time Researcher @ JetBrains)
---
I was delighted to supervise these talented students:
Anastasiia Postnikova (2021, BSc @ ITMO University)
Maksim Zuev (2021, BSc @ HSE University, now Researcher and Software Developer @ JetBrains)
Olga Lupuleac (2021, BSc @ HSE University, now Software Developer @ Databricks)
Alexander Gaev (2021, BSc @ HSE University, now Software Developer @ Amazon)
Alexander Fedorov (2020, BSc @ HSE University, now Researcher @ JetBrains)
Maria Sokolova (2019, BSc @ ITMO University, now Software Developer @ JetBrains)
---
I was also lucky to work with these people:
Olga Lupuleac (2021–2022, Researcher @ JetBrains ~> Software Developer @ Databricks)
Anton Udovichenko (2021, Intern @ JetBrains ~> Bachelor Student @ MIPT)
Dmitriy Naumov (2021, Intern @ JetBrains ~> Bachelor Student @ ITMO University)
Viktoriia Erokhina (2020, Intern @ JetBrains ~> Software Engineer @ Google)
Alisa Koroleva (2019, Intern @ JetBrains ~> Software Developer @ IFuture)
Anna Kustareva (2016, Intern @ Devexperts ~> Software Developer @ NetCracker ~> Teamlead @ Yandex)
Dmitry Tsitelov (Head of dxLab @ Devexperts, I was in his team in 2016–2018)